Our Team
Kylia Varnell
Kylia "Ky" Varnell joined HHHunt in 2016 as a Leasing Consultant and was promoted to Assistant Community Manager in 2018. She brings with her 10+ years of administrative and customer service experience. Ky loves to meet new people and is excited to improve the quality of life in Stafford, VA! Ky exemplifies our HHHunt Brand Promises and Values and is an advocate in her professional career as well as her personal life. Ky was born and raised in Hawaii and has lived in Virginia since 2004. She enjoys spending her free time with her daughter exploring all Virginia has to offer and working out.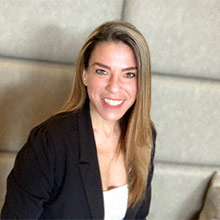 Melissa Sutton
Assistant Community Manager
Melissa joined HHHunt in August 2020 as the Assistant Community Manager, bringing many years of property management and customer service experience. Originally from the Texas hill country, she moved to Virginia with her twin daughters in May 2011. She takes pride and is passionate about helping others be the very best version of themselves and providing our residents with exceptional customer service. In her spare time, Melissa enjoys running, is a health and wellness advocate, and loves gardening.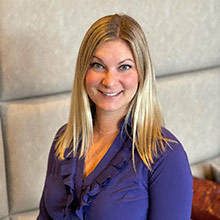 Stephanie Solis
Stephanie joined HHHunt in August 2021, bringing years of experience in retail management, property management, and HR to the team here at Abberly Waterstone. Born and raised in metro Detroit, she relocated to Northern Virginia in 2008. During her professional career, Stephanie has lived in Maryland, the eastern Panhandle of West Virginia, and most recently relocated back to Virginia in January 2021. Stephanie prides herself on delivering exceptional customer service using compassion, patience, and enthusiasm. In her spare time, Stephanie is an avid gardener, enjoys traveling, exploring and learning local history, and volunteering as a rescue transport driver. She and her husband have three dogs and barn cat.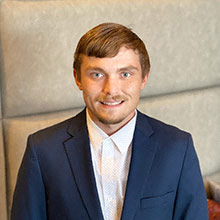 Raymond Dubrule
Raymond "Ray" Dubrule joined HHHunt in August 2021 as a Leasing Consultant. Ray has worked in customer service since 2008 and utilizes his managerial skills to help build the always growing Abberly Waterstone Apartments community. Ray loves to travel and meeting new people from all walks of life. He grew up around the Stafford/Fredericksburg area and finds the most fulfilment from helping provide housing to members and future members of these communities. Ray likes to spend his free time exploring the Washington DC area and going on adventures with his dog Pepper.
Jamie Meney
Jamie has been with HHHunt since 2007, starting his career as a CPO and HVAC certified Service Technician in the Short Pump area. He was quickly promoted to an Assistant Service Manager position and is now the Service Manager at Abberly Waterstone. Although a native of Northern Virginia, Jamie has lived in various states all over the country, from upstate New York, to Louisiana, and as far west as Arizona. You may find Jamie singing to his favorite tunes on the radio or debating over a bone headed play from last night's game. In his off time, Jamie enjoys spending time with his family and friends and playing music. Jamie has been an avid drummer for most of his life.
Omar Rodriguez
Omar Rodriguez joined HHHunt in 2017 as a Service Technician at Abberly Waterstone. Omar entered the industry in 2013 in addition to having more than 10 years of service related experience. In addition to his industry experience, Omar holds certifications in HVAC as well as his CPO designation. Omar professionally serves our residents through daily operations including: responding to and resolving service requests; maintaining the grounds, building exteriors, and common areas in a superior condition. He strives every day to be a provider of quality products and services to our residents. Omar is a native of northern Virginia, and in his spare time enjoys spending time with his family.
Anthony Taylor
Anthony Taylor joined HHHunt in 2017 as a Service Technician at Abberly Waterstone. Although Anthony is new to the apartment living industry, he brings more than five years of trade experience in HVAC, plumbing, and electrical. Anthony holds certifications in HVAC and most recently earned his CPO designation. Prior to joining HHHunt, Anthony spent a few years as a standup comic. Anthony strives daily to serve our residents by resolving service concerns and assisting with maintaining a high level of quality service. Anthony is a Woodbridge native. In his spare time, he enjoys spending time with family and friends as well as fishing and shooting pool.